Read below for all the good green news that's fit to print!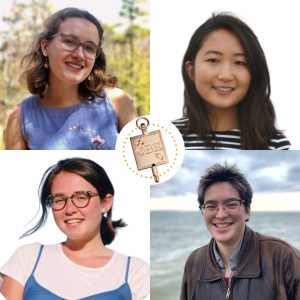 Congrats to the newest members of Wesleyan's Gamma Chapter of Phi Beta Kappa: Lizzie Edwards (ENVS & ANTH), Cat Xi (CSS, ENVS), Franny Lin (ENVS, E&ES),  Maggie O'Hanlon (ENVS, GOVT) & Cameron Scharff (ENVS, PHIL)!
Congrats to Mary Alice Haddad, John E. Andrus Professor of Government, chair of East Asian Studies and professor of Environmental Studies, on her new book: Effective Advocacy: Lessons from East Asia's Environmentalists (MIT Press). From the publisher: How did environmental activists succeed in countries that favor business interests and are generally hostile to citizen-based advocacy? In Effective Advocacy, Haddad identifies and describes, with examples, five of the most effective advocacy strategies used by environmentalists in East Asia: cultivate policy access, make it work locally, make it work for business, engage the heart, and think outside the box.
Earlier this semester, Wesleyan welcomed Rhiana Gunn-Wright, co-architect of the Green New Deal, for a virtual interactive discussion about political organizing and the formation of the progressive climate proposal. Read all about the event, co-sponsored by the COE, in the Wesleyan Argus.