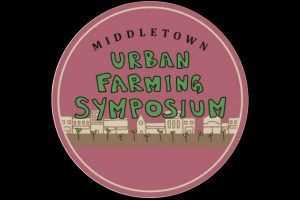 Last weekend various Wesleyan sustainability groups joined local community gardeners, farmers, and activists for a conference on all things urban farming and food justice. The event was cosponsored by the Green Fund, the Middletown Economic Development Commission, the College of the Environment, the Wesleyan Resource Center, the Science in Society Program, and the African American Studies Department. With this wide array of support, student coordinators were able to collaborate with local stakeholders to put together a conference that was able to bridge the gap between Wesleyan and the surrounding community, as well as to provide the space for connections between Wes sustainability groups.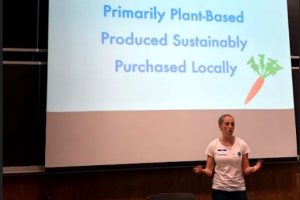 The first day of the symposium consisted of many speakers discussing a variety of topics such as local community farming efforts, food justice, permaculture, and the composting/recycling situation in Middletown. Additionally there was time for student, professor, and community-led workshops/brainstorming sessions to think about specific topics such as food accessibility, financing for farms, and the various benefits of a plant-based diet. Finally, the day also contained time for rotating field visits to community gardening efforts in Middletown, as well as a visit to Wesleyan's Long Lane Farm, and a final stop at Wild Wes, a permaculture site in the center of Wesleyan's campus.
On Sunday, the symposium was rounded out by a short morning session focused specifically on the state of farming in Middletown—where it stands today and what elements of the system could use more support, such as small community gardening efforts. This session was critical in helping address the shortcomings and inequities in the current local farming system, and building important connections to move forward.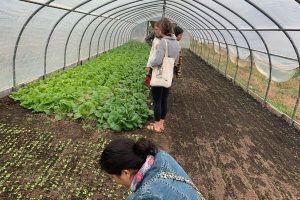 Overall, the packed weekend of events helped to bolster the network of community farmers, activists, and Wesleyan students in a way that will support lasting change in the local system. The goal of the first Middletown Urban Farming Symposium was to build connections between disconnected but passionate voices in the local food justice and sustainability movements and create an open space for discourse on the future of these movements in Middletown and beyond. While these goals require persistent effort and collaboration, last weekend was an important step in the right direction.
Read more about the symposium in The Wesleyan Argus: Farmers and Organizers from Wes and Middletown Come Together for Urban Gardening Symposium.