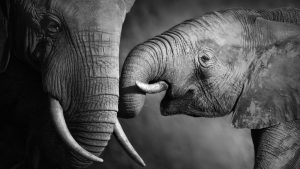 Each academic year the COE gathers a small group of Wesleyan faculty members, a scholar of prominence from outside Wesleyan, and a small group of undergraduate students into a year-long academic think tank on a critical environmental issue. The aim of the think tank is not only to generate a deeper understanding of the thematic issue, but also to produce scholarly works that will influence national/international thinking and action on the issue.  This year's Think Tank theme: Meaningful Worlds: Listening and Learning Beyond the Human.
Meaning and language are commonly thought to be the exclusive province of humans, artificial constructs separate from and imposed upon the world. The 2019-2020 College of the Environment Think Tank rejects this anthropocentric conceit, and instead aims to explore the multivarious and multilayered realms of signs and significance, of information and translation, that inform and impel all existence. Insofar as every living being is the result of a complex, billion-year-old bio-chemical signaling and interpretive process, we, our fellow creatures, and the various utterances and meanings we make, can all be said to be mere afterthoughts. It is therefore incumbent on the members of a think tank, as that uniquely human phrase implies, to wade into the worlds of expression and meaning from which, somewhat paradoxically, human thinking often excludes us. What is it like to be the being that an elephant's or an orca's, or a fly's DNA encodes? Can we know their days? Can we ever know a fly? Is human language a help or a hindrance in the quest to parse non-human modes of expression? Or do we need to find some way to sign ourselves back to insignificance in order to better hear and translate the meanings we've long been missing? Should we turn to poetry and music to achieve this form of listening? Or might further exploration of that field known as animal magnetism help explain how the rider silently speaks to the horse and the horse the rider? What, meanwhile, of the signaling that emanates from organs other than our minds? Not just the pancreas, for instance, but the artificial pancreas that our minds create in order to carry on a vital corporeal conversation when our body's actual organ fails? And moving beyond the animal realm, what have plants to say in all of this, to one another and to us? What wide-reaching sensibilities and forms of communication does a sessile existence shape, and what manner of trips, psychedelic and otherwise, do they afford us? Might seeking answers to these questions help us better understand what is distinct about human meanings, human uses of language? These are among the many questions that this think tank will be asking over the course of the coming year in hopes of gaining a better understanding of the nature of meaning in the world, the myriad of forms in which it manifests, and the many ways in which they inform our place in the world.
More about this year's Think Tank fellows below: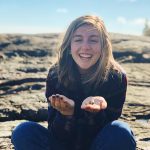 Camille Britton '20 is a senior College of Letters major at Wesleyan. A native of Boulder, Colorado, Camille grew up in the outdoors, in constant contact with the mountains and pine forests around her hometown. At Wes, she fills her need to be outside as the captain of the Wesleyan Sailing Team. She also works at the Joe Webb People's Museum, Wesleyan's up-and-coming natural history museum, with the taxidermy bird collections. For her thesis this year, Camille is creating an exhibit with these collections that includes reflections on bio-semiotics from the lenses of the history of animal representation in natural history museums as well as patterns in human's relationships and associations with birds throughout the history of western literature.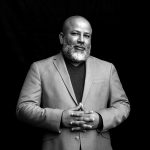 Anthony Ryan Hatch, PhD, is Associate Professor and Chair of Science in Society, the Department of African American Studies, and the College of the Environment at Wesleyan where he also affiliate faculty in the Department of Sociology. He is the author of Silent Cells: The Secret Drugging of Captive America (University of Minnesota, 2019) and Blood Sugar: Racial Pharmacology and Food Justice in Black America (University of Minnesota, 2016). With expertise in health, technology, and social inequalities, Professor Hatch's areas of interest are science and technology studies, medical humanities, critical race theory, radical ecology, and sociology of knowledge. He received his AB in philosophy from Dartmouth College and both his MA and PhD in sociology from the University of Maryland at College Park. During his fellowship at the College of the Environment Think Tank, Professor Hatch is studying the development of the artificial pancreas and its relationship to racial inequalities in diabetes care.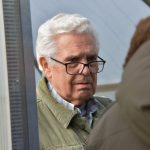 Antonio Machado-Allison is a visiting scholar at the College of the Environment. He was the Essel and Menakka Bailey '66 Distinguished Visiting Fellow of the College of the Environment for the 2018-2019 academic year. Dr. Machado is a Distinguished Professor in the Faculty of Sciences, Institute of Tropical Zoology and Ecology, of the Universidad Central de Venezuela, Caracas, Venezuela. Machado received his PhD from George Washington University in Washington, DC, doing his research on piranhas and their allies at the US National Museum, Smithsonian Institution. For his extensive and far-reaching scholarship, his service to scientific and humanitarian programs, Machado was elected to the Venezuelan Academy of Physics, Mathematics and Natural Sciences; he currently serves as the Home Secretary of the Academy. His work with the Think Tank this year will focus on "Human communities, historical settlements, aquatic ecosystems and the relationship to animals. What we learned from the classic literature?"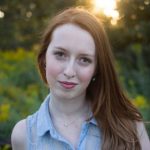 Sara McCrea '21 is a junior at Wesleyan, majoring in the College of Letters. She is a features editor of the Wesleyan Argus, a host of the Wesleyan Argus Podcast, a book critic for University Communications, and a contributing writer to Boulder Weekly, for which she writes about political and environmental art. She was a recipient of the 2019 Olin Fellowship and spent the summer researching the internment of artists in Southern France during World War II. When she is not at Wesleyan, she returns to the mountains of Boulder, Colorado.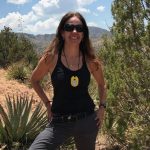 Helen Poulos is a plant ecologist who examines the influences of natural and anthropogenic disturbances on local-, landscape-, and regional-scale plant distribution patterns. Her work explores the mechanisms underscoring such patterns through the lenses of plant ecophysiology, biogeochemistry, and community ecology. The overarching goal of Professor Poulos's research is to understand spatiotemporal patterns of plant diversity and community organization as well as examining the relationships between humans and ecosystem function. She has worked in diverse ecosystems including forests, deserts, rivers, and estuaries across North America and has field expertise in fire ecology, rapid assessments, restoration ecology, coastal marine carbon sequestration, and aquatic community dynamics. Dr. Poulos has a master's degrees in geography from Penn State and a PhD from the Yale School of Forestry and Environmental Studies. She has authored over 30 peer-reviewed publications and popular articles on a range of environmental topics.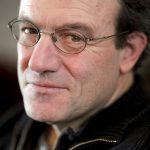 Charles Siebert is the author of three critically acclaimed memoirs, The Wauchula Woods Accord: Toward A New Understanding of Animals, A Man After His Own Heart, and Wickerby: An Urban Pastoral, a New York Times Notable Book of 1998. A poet, journalist, essayist, and a contributing writer for The New York Times Magazine—for which he has written 14 cover stories, the majority of them about our relations with the wild and the animals who reside there—he has also written for The New Yorker, Harper's Magazine, Esquire, Outside, and National Geographic. A creative writing professor at NYU Abu Dhabi, he is the recipient of numerous awards, including a 2006 National Press Club and a 2019 Wildlife Ambassador award.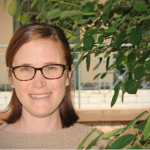 Courtney Weiss Smith is an Associate Professor in the Department of English and Affiliated Faculty in the Science in Society Program at Wesleyan University. Her research and teaching focus on the literary, cultural, and intellectual history of England in the long eighteenth century. Her book, Empiricist Devotions: Science, Religion, and Poetry in Early Eighteenth-Century England (University of Virginia Press, 2016), is the winner of the Walker Cowen Memorial Prize for outstanding scholarship in eighteenth-century studies. Currently, she is working on a new book, The Sound of Sense in Enlightenment England–a history of ideas about poetic sound (including rhyme, onomatopoeia, polyptoton, and prosody). The project explores how poets but also philosophers and natural philosophers understood the material forms that words took.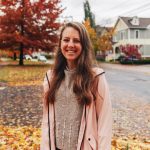 Melissa Thornton '20 is from Atlanta, Georgia. She is a double major in the COL and French Studies. Melissa is a poet interested in fragmentation and dissonance in language. When she is not buried in books, Melissa works in the Writing Workshop. In the past, Melissa has worked as a research assistant for the Wesleyan Media Project, as well as for Professor Khachig Tölölyan, whom she helped curate a course on the essay genre as it transitions from print to online. For her senior thesis project, Melissa is studying the relationships between human conceptions of the animal and gender through an analysis of contemporary French literature and theory.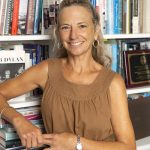 Kari Weil is University Professor of Letters at Wesleyan University.  She is the author of Androgyny and the Denial of Difference (University Press of Virginia, 1992), Thinking Animals: Why Animal Studies Now (Columbia UP, 2012) and has published numerous essays on literary representations of gender, feminist theory and, more recently, on theories and representations of animal otherness and human-animal relations.  Her book, Precarious Partners: Horses and their Humans in Nineteenth-Century France, is forthcoming in 2020 from the University of Chicago Press.