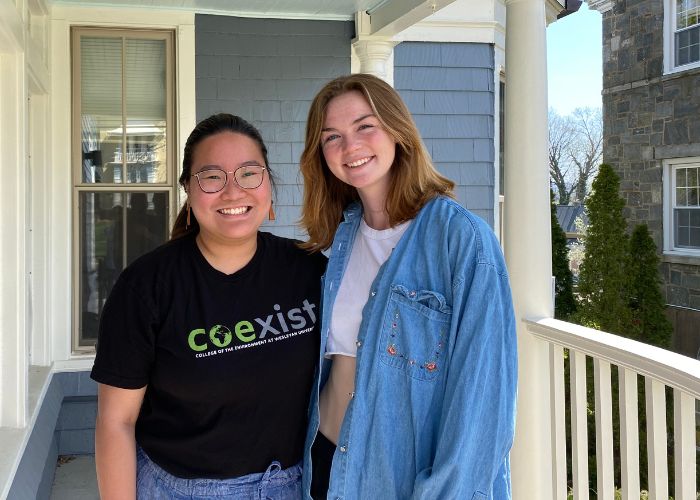 WesThrift, Wesleyan's student-run free thrift store, has quickly become a key space on campus. Wesleyan Sustainability Office eco-facilitators Annie Volker '24 and Debbra Goh '24 opened the store in fall 2022. Located in the basement of the COE at 284 High Street, WesThrift is open Mondays, Wednesdays, and Fridays from 12-1:30 pm, except during breaks, and operates entirely on donations from students, staff, and community members.
Following the "give what you can, take what you need" principle, WesThrift provides a unique opportunity for members of the Wesleyan community to obtain essential items while promoting sustainable practices. By providing free access to clothing and essentials, WesThrift aims to address issues of economic inequality and promote a more sustainable and inclusive campus culture.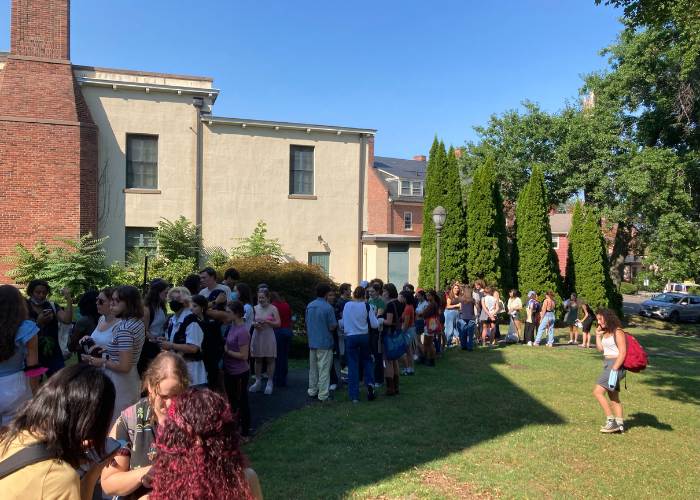 In March, WesThrift hosted a successful spring clean-out event. Despite the cold and rainy weather, more than 130 people attended the event, and more than 300 items were thrifted.
The event marked the launch of WesThrift's "Sew What" program, a free service aimed at extending the life of clothing items through repair and alteration. Students can also tailor items they find in the free store, and Wesleyan community members can bring clothing to be repaired or altered to store staff during its hours of operation.
Isadora Leviton '25 and Julia Noriega '24 are two of Sew What's tailors. "Sew What accomplishes two things at the same time: fixing clothing to extend its lifespan and making people feel good in their clothes," says Leviton. "We use visible mending, which is a statement of sustainability and equity. The repair becomes a feature of the clothing, rather than something to hide."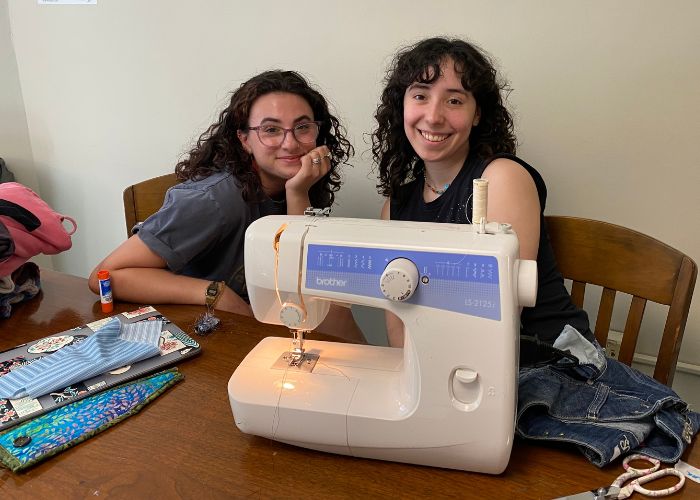 To date, Sew What has accepted mending and tailoring projects from 63 Wesleyan community members, including students, faculty, staff, and grad students. Once the students have completed those projects, they'll start accepting more. "People are excited about the service, and we're learning as we go!" says Isadora.
WesThrift accepts donations of gently used clothing, shoes, dorm essentials, and school supplies from members of the Wesleyan community. These items are then made available for free to others, providing a more sustainable alternative to traditional retail stores. By promoting the reuse of items and reducing the demand for new products, WesThrift helps to reduce waste and prevent unnecessary items from ending up in landfills.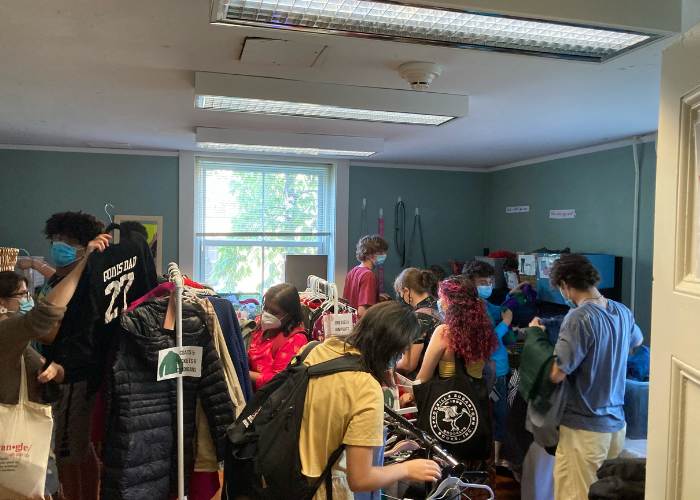 Beyond its mission of promoting sustainability on campus, WesThrift also works to further social justice and economic equality by providing a resource for members of the Wesleyan community who may face financial challenges or limited access to essential items. The success of WesThrift to date is a testament to the commitment of the Wesleyan community to sustainability and social justice. As the store continues to operate and expand, it will remain an important Wesleyan community resource for years to come.
If you have items to donate to WesThrift, there is a donation box in the backyard of the COE where you can drop off your items at any time. You can also stop by the store during its hours of operation and hand your items directly to staff members there.