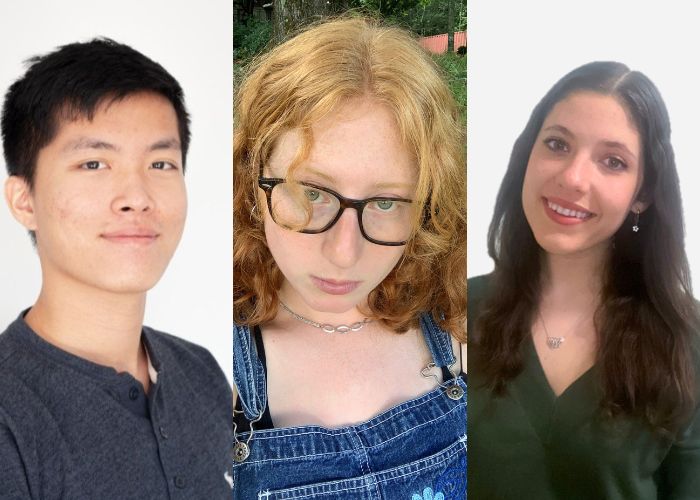 This semester, we've had good fortune to welcome three new communications interns here at COE: Lia Franklin '24, Amanda Morris '24, and Ken Wu '23. In just a few short months, Lia, Amanda, and Ken have covered myriad people, projects, events, and programs here at the COE. Learn more about all, below!
Communications intern Lia Franklin '24 is a junior majoring in environmental studies and government. She is from Brooklyn, New York, and just came back from studying abroad in Madrid. Although she is a city girl at heart, she loves hiking and spending time in nature. When she is not at the College of the Environment you can find her writing for the Argus, playing club soccer, or cooking with friends in Junior Village.
Communications intern Amanda Morris '24 is a junior from Quincy, Massachusetts. She is an environmental studies and government double major, and is concentrating in international politics. Last semester she was abroad in Copenhagen, Denmark, where she had the opportunity to study Sustainable Development in Northern Europe. She enjoys theater, music, and singing with her a cappella group, Onomatopoeia!
Communications intern Ken Wu '23 is a graduating senior originally from Shenzhen, China. He studied at a high school in Worcester, Massachusetts, before coming to Wesleyan. He is environmental studies and film studies major. Ken likes to work on student film productions on campus. In his spare time, he enjoys gardening, skating, and watching movies.