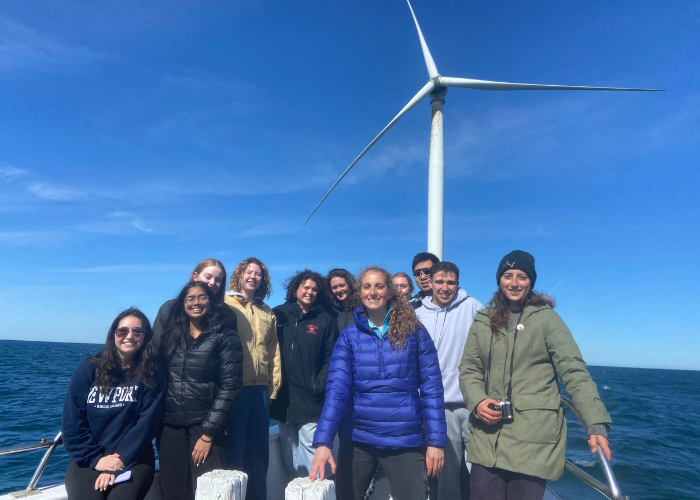 From the shores of Block Island, Rhode Island, the United States's first commercial wind farm can be seen on the horizon. The Block Island Wind Farm is comprised of five turbines that tower over the deep blue waters. Deepwater Wind LLC constructed the 30-MW project which became operational in 2016. Ørsted, Denmark's largest energy company and world-leader in offshore wind, acquired Deepwater Wind LLC in 2018.
One of the scientists involved with the offshore wind marine surveying process for the Block Island Wind Farm is local geologist Jeff Gardner. After working on the Block Island Wind Farm project and many years of ocean surveying, Gardner founded his own company right here in Downtown Middletown, Connecticut: Geo SubSea LLC. Since Geo SubSea LLC opened its doors in 2016, Gardner and his team have worked on other offshore wind projects, and their list is quickly growing.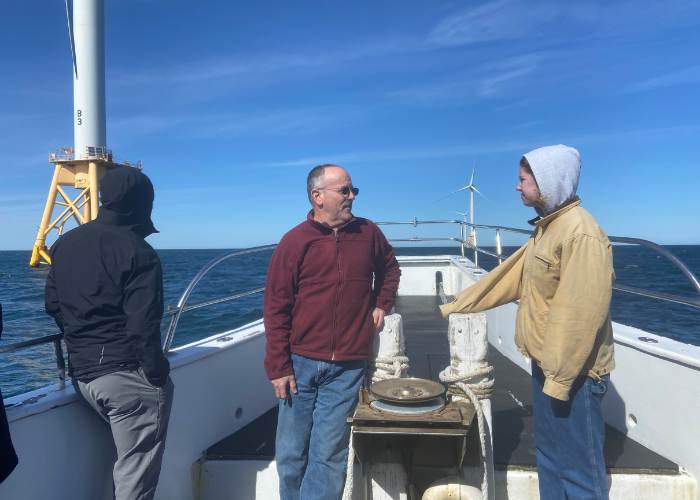 During the spring of 2022, Gardner and his team took Rosemary Ostfeld's ENVS344 Renewable Energy class to the Block Island Wind Farm. He chartered the Lady Frances out of Point Judith, Rhode Island, and the students enjoyed an incredible afternoon learning about the project's geology, marine biology, engineering, and permitting process. Everyone learned an immense amount of information about this exciting industry which is poised to grow exponentially this decade.
The entire eastern seaboard is set to be sprinkled with offshore wind turbines. Shortly after President Biden took office, he announced a 30-GW by 2030 offshore wind target. According to the Biden Administration: "Meeting this target will trigger more than $12 billion per year in capital investment in projects on both U.S. coasts, create tens of thousands of good-paying, union jobs, with more than 44,000 workers employed in offshore wind by 2030 and nearly 33,000 additional jobs in communities supported by offshore wind activity. It will also generate enough power to meet the demand of more than 10 million American homes for a year, and avoid 78 million metric tons of CO2 emissions."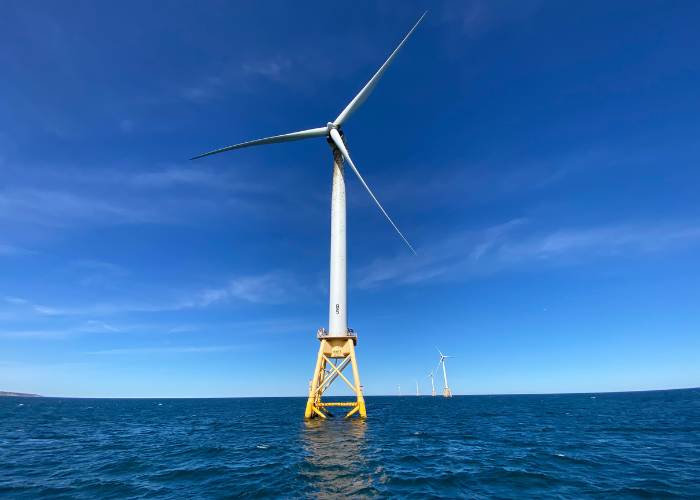 Connecticut will play a critical role in the emerging offshore wind industry. The Connecticut State Pier in New London is currently being renovated using funds provided by the State of Connecticut, Connecticut Port Authority, Ørsted, and Eversource to serve as "the first operational U.S.-based heavy-lift marine terminal that will accommodate offshore wind towers, nacelles and blades, as well as other maritime cargoes," according to the Connecticut Port Authority.
The Revolution Wind Project which the State Pier will support will supply 704 MW of energy generated from offshore wind to Connecticut (304 MW) and Rhode Island (400 MW) and is expected to be operational by 2025. This project, along with others on the horizon, provide a massive opportunity for Connecticut students and citizens who are interested in pursuing a career in the offshore wind industry.