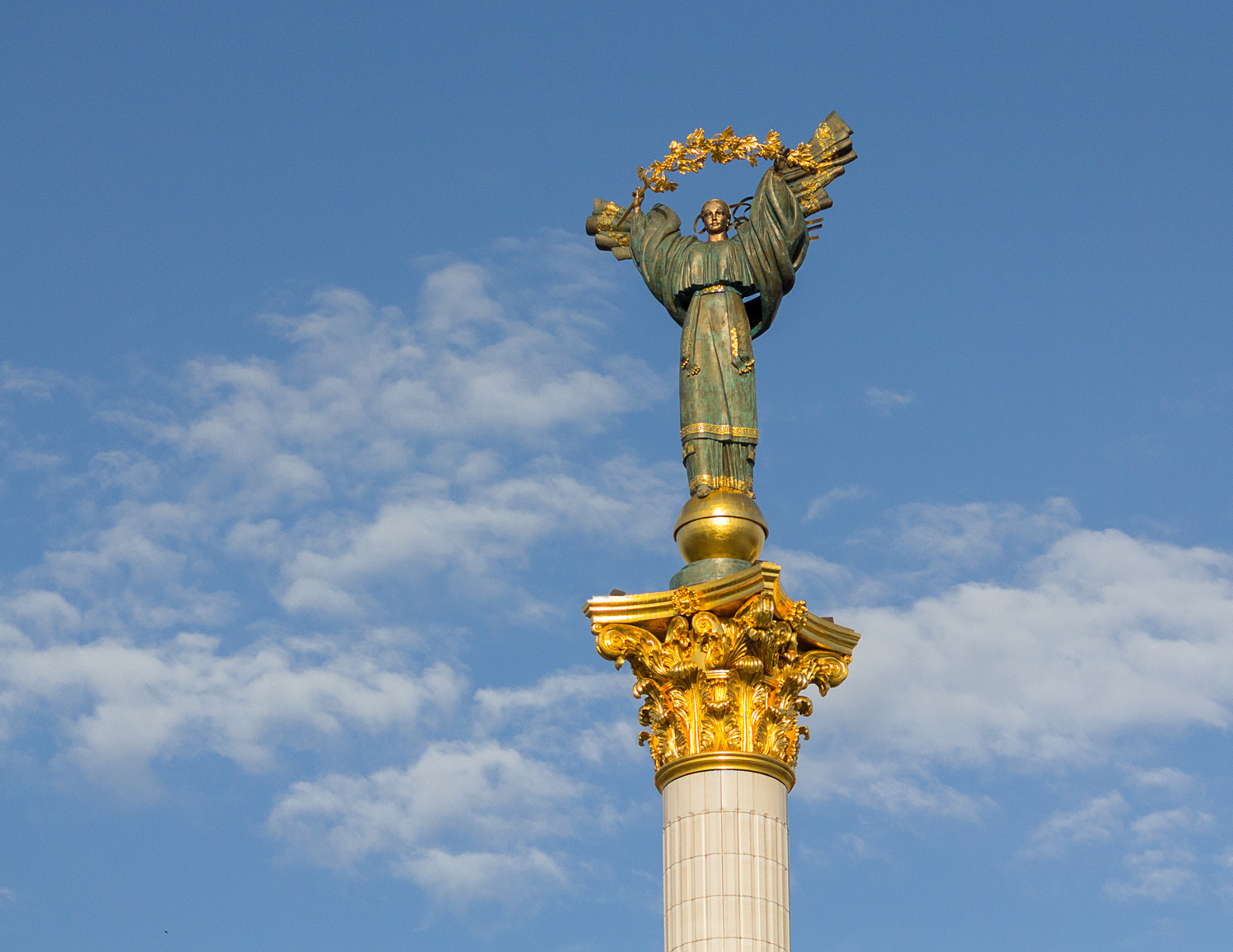 By Larissa Babij
Reporting from Lviv
I am writing this from the corridor as the air raid siren wails for the third time today. Luckily, although we hear sirens every day, the city of Lviv has not been hit by bombs or shelling (so far).
You're receiving this letter because we've been in touch in the past week and I want to share some moments and thoughts from my new life as a "kind of" refugee in Lviv: at once safe from the barbaric destruction of Ukraine's other cities and torn from the fabric of my former life in Kyiv, which now belongs to the past.
I fled the city I consider home the day Russia sent cruise missiles to targets all over Ukraine, the day I was awakened by a phone call at 5 am from a friend asking, Did you hear the explosions? No, I didn't. And even after my ears heard the next ones, my stubborn mind refused to believe that the area around my fragile little beloved apartment was being exploded by rockets that had flown through the air from neighboring Russia.https://savelife.in.ua/en/donate/
My friends and I (a motley group of 3 cats and 5 people) got into a car that afternoon and headed west. It took us two days to reach Lviv. Other friends took a principled stance to stay (especially those who had to abandon their homes in Donetsk 8 years ago — finding themselves in Ukraine and having found Ukraine in themselves, now they are not budging). Tonight will be my fourth night sleeping in the same place. It's been great for my cat Telepatia, although every day she walks up to the door meowing with urgency, as if beyond that door she would find her old home. She is also constantly trying to jump / crawl / climb UP. Do cats have a sense of vertical equilibrium by which they feel their distance from the ground at all times? We used to live on the 7th floor, but now we are on the third. I've joined a band of local volunteers (including old friends-colleagues from Lviv and some plucky recent arrivals) that is helping to organize the shipment and delivery of medical supplies from abroad to those who need it most in Ukraine, providing regular news updates for friends and journalists from around the world, and supporting recently arrived refugees, whether they are staying or moving further west toward Europe. I also now have seven pairs of underwear! Countless friends, including artist colleagues I have not spoken to in years, have invited me to Bialystok, Lodz, Berlin, and even offered to drive to the Ukrainian border to pick me up. Thank you, friends, I do not want to leave Ukraine. This quandary between fleeing and standing — I've somehow managed to do both — is something I want to think through and, if you don't mind, share with you. The decision to flee for protection or to stand your ground where you are is the primary existential question of the moment. The next question — addressed to any and all who stay — is what are you standing for? If in peacetime staying put can be a passive "choice," then war turns it into an act. Today my heart is most with those still living in Kyiv, Kharkiv and Mariupol, and with the Ukrainian Armed Forces and newly formed territorial defense battalions who are on the ground defending our cities and infrastructure from this unconscionable Russian brutality. Glory to Ukraine! Death to the enemies! PS If you wish to donate funds to support these courageous fighters with necessary equipment and other supplies, I recommend Come Back Alive: Helping Ukrainian army with gear, coordination, trainings, psychological help. Working since 2014.