Ezkoktin Tlalli (Veins of Earth), an exhibit by art studio and environmental studies major Nélida Samara Zepeda Mendoza '23 will take place from April 25-30 at the Zilkha Gallery here on campus. An opening reception will be held on Wednesday, April 26 from 4 to 6 pm. Learn more about Samara's work!
What inspired you to do your project?
Photography is a medium that allows me to make sense of the world, internally and externally. In short, Mother Nature is my biggest inspiration. Through my spiritual connection with Earth, I have been able to overcome deep grief, pain, and challenges that I have been through in life. Earth is like the canvas where the alchemy of my spirit's healing is able to happen. That is what I try to represent in my photography.
What has the process been like completing these projects and how did you go about doing it?
My process for creating this thesis exhibition involves many steps and patience. It begins in my studio where I make my own paper from other drawings, artworks, and journals from previous years. This then becomes the surface onto which I print the images. I shoot images in a mix of 35mm film and medium format (all black and white) which means I develop, scan, edit, then print the images onto my handmade paper. I have recently been experimenting with cyanotype printing, so you may see some of that in the show. This additional solar printing process involves an entire array of steps within itself.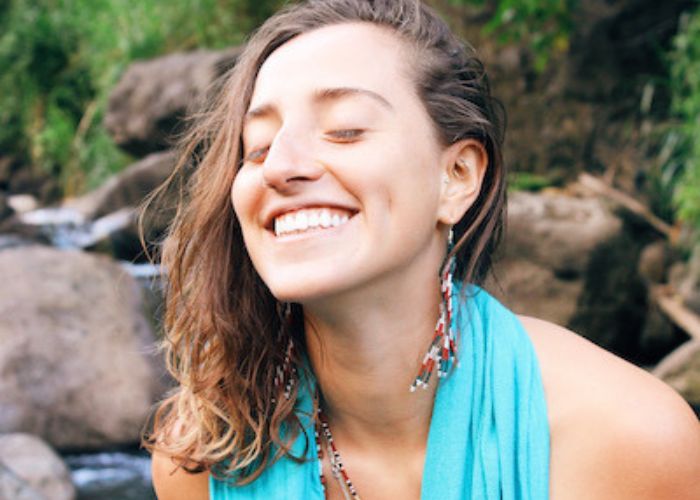 What is one challenge you faced?
Within art practice, challenges are inevitable. I think challenges are what push me towards the evolution of the form I work in. They give me new perspectives. One challenge I faced was actually regarding my health. The chemicals in the darkroom are quite toxic and I started to notice my skin reacting to them. This is what pushed me towards making my own paper and researching alternative printing practices.
Anything else you would like to add?
I am really grateful for the opportunity to dedicate my creative energy to this project for an entire school year. I have fallen in love with creating paper and the slow making process. It allows me to reflect on ways in which art-making can transition towards more sustainable practices. I also would like to say thank you to all of the professors, mentors, and peers that have given me insight and support, in the vast ways they have, throughout the process.