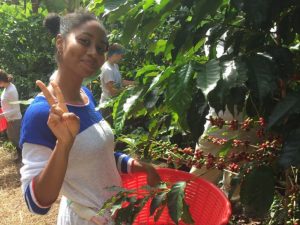 Shayna Beaumont '19, an environmental studies and Hispanic literatures and cultures double major from New York, has been selected as a finalist in Map the System, a global competition that asks participants to research the ecosystem of an issue they care about. Beaumont is working on the project with Wesleyan's Partricelli Center for Social Entrepreneurship. The competition finals were held June 7-9, 2019, at the Saïd Business School, University of Oxford, UK.
Congratulations on being a finalist for Map the System! Tell us about your project. How did it come about? What's it all about? And why is it important, in your opinion?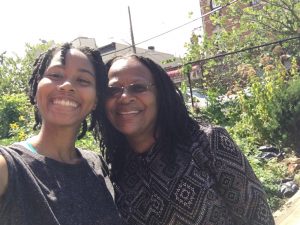 My project is definitely a culmination of life experiences and how environmental studies is a social issue that needs addressing—not only for the white middle- and upperclass people branding the Green Movement, but from the underprivileged  black and brown bodies that are victims of the systemic racism that exists to this day.
My project, "Food Justice as a Platform for Environmental Equality in Harlem," tackles the issue of food deserts in the neighborhoods of East and Central Harlem in New York City. All my life I've grown up in food deserts where the unhealthy fast food chains and liquor stores are advertised, instead of healthy eating. The project came about from my experience working in my neighborhood community garden last summer. Being able to funnel some of the money I received as part of the COE Summer Research Fellowships Program to create food activities for the kids in the neighborhood, I realized that what the garden was providing was far and above what was being offered to the community in terms of healthy food.
Menakka and Essel Bailey '66 established an endowed scholarship for Wesleyan juniors or seniors who have demonstrated exceptional academic accomplishment and are pursuing the environmental studies major or certificate. You're this year's Bailey Scholar. What has that meant to you, and how has it helped you reach your goals here at Wesleyan (and beyond)?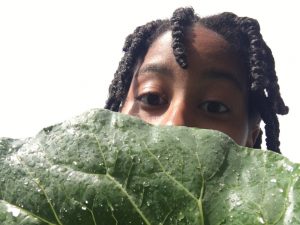 Being the Bailey Scholar is very important to me. I wish to some day be a person who can address and change policies within the public health realm that touch upon health and nutrition and how that all can be connected to environmental studies. If it were not for the funding from Essel and Menakka Bailey, it would've been very hard for me to have the experience that I did at my community garden, which influenced my capstone immensely.  I believe environmental studies and policy making go hand in hand, and I believe all students can benefit from the opportunity to take what they learn and make an impact.

You're an environmental studies and Hispanic literatures and cultures double major. Why did you choose environmental studies as one of your majors? Where do your interests lie and what are your post-Wes plans?
I chose environmental studies (ENVS) as one of my majors because I've always had a love for nature, ecosystems, and food. As I got deeper into the major, I realized there were so many different aspects of environmental studies that went beyond what is conventionally viewed as such. I learned about policies and systems, and how ENVS is really a major that connects all majors because we are all a product of some type of environment. Especially after studying abroad in Costa Rica through the Wesleyan Office of Study Abroad, I realized the love and passion I had for the topic and how it is something I can see myself doing for my entire life. My interest in the major definitely lies in the humanitarian and policy aspect of it, and I plan to use my degree to focus on social work, acquiring an MPH and possibly working on policymaking with a focus on health and nutrition in inner cities around the nation.