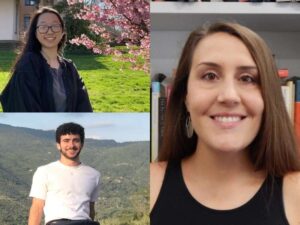 Each year the College of the Environment provides faculty-student research grants to provide faculty and their students an opportunity to conduct research that would not have been otherwise possible. Research in the O'Neil lab is focused on understanding the structure-function relationship of proteins involved in neurodegenerative diseases, specifically ALS. Thanks to a COE faculty-student research grant and a COE summer fellowship,  Alison O'Neil, assistant professor of chemistry, neuroscience major Daniel Kulick '21 and molecular biology and biochemistry  & neuroscience and behavior double-major Josephine Park '22 were able to collaborate on Professor O'Neil's investigation of the persistent toxicant cis-Chlordane as an environmental trigger of sporadic ALS.
Professor, O'Neil, what does this research project entail and how is it related to your other research pursuits?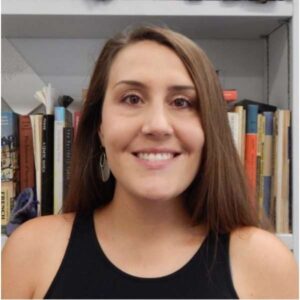 Alison O'Neil: Eighty to eighty-five percent of ALS cases are from an unknown cause and there is a lot of epidemiological work saying there is definitely an environmental component to developing ALS. As an example, people who have served in the military or regularly work with pesticides are more likely to develop ALS. The project started with the simple question: Why?  To model environmental toxin-caused ALS, we first needed to find a chemical that "caused" ALS in our model.  We use human stem cells differentiated into motor neurons, which is the cell type that dies in ALS. We tested some pesticides from an ALS publication  and one of the chemicals very reliably kills motor neurons and other cells are much less affected. Our study has continued to try and figure out why this specific pesticide kills motor neurons.
How has the COE grant allowed you to progress with this research, and what do you think the next steps are?
O'Neil: It may sound simple, but "why" is a very big question! How do you choose where to start looking for disrupted cellular pathways? Thanks to the COE, we were able to send motor neuron samples to UConn for RNA sequencing. This told us which genes the motor neurons were turning on in response to the chemical treatment. We now have leads to follow! The COE has also supported an undergraduate for the past few summers to help push this exciting research forward.
As a professor, why do you think it's important to involve students with research projects? What benefits do you see for students, and for you as the professor leading the project?
O'Neil: It is important to involve students in research because, and this is corny, they are the future! Our students get such wonderful hands-on experience in the lab so they are much better trained for graduate school, have sharp critical thinking tools for medical school, etc. Working in a lab gives students a feeling of contributing to the pool of knowledge they learn in their courses. It also teaches discipline, commitment, and time management–other great life skills. As a professor, it is great to have more minds thinking about the projects. Sometimes students can see experimental holes that I do not. They also challenge me to support my hypotheses through explanation and teaching.
Daniel and Josephine, what has your experience working on this research been like, and what kinds of expectations did you have for participating in research alongside professors?
Josephine Park: My experience in this lab has been interesting to say the least. I think that actually doing research was different than my initial expectations. The initial learning curve to working in a lab is hard, as there are a lot of things to be mindful of and be aware of. However, I also think that it's a rewarding experience. I don't think there are too many chances on campus to participate in things that have the potential to really affect communities outside of this campus. It's also a good chance (in the summer) to better understand what lab work really entails. As for expectations, I honestly can't say it has been too far off. If anything, I thought that I would be getting a more holistic learning experience, but I think that it makes sense for research to be so focused that ultimately you just have a better understanding of one specific area of research.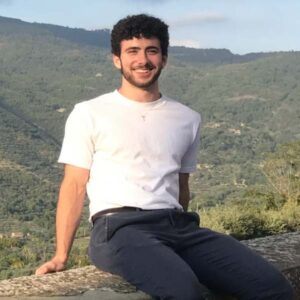 Daniel Kulick: Quite the journey! When I first joined the lab, I expected to be confused often and not have things go quite as planned. Particularly throughout the first couple years, I often found myself filled with questions and intimidated by the complexity of protocols and experiments. Fortunately, countless questions and hours eventually led to data and new ideas and my project turned into an interesting puzzle that I often thought about in my free time. I expected that working side-by-side with a professor would come with high expectations of productivity and dedication, and throughout the years working together with Professor O'Neil has led to many humbling moments. However, I'm grateful to have the experience of working directly alongside an expert in the field and appreciate how willing Professor O'Neil is to help me formulate experiments and hone my scientific thinking.
Does this research relate to your path of study (major, thesis, etc) at Wesleyan?
Kulick: My research in the O'Neil lab very closely aligns with my academic interests at Wesleyan. I'm a neuroscience major with a chemistry minor, and my lab studies the chemistry of neurons in ALS, a neurodegenerative disease that causes progressive loss of movement. I specifically study environmental pollutants and their role in ALS progression. I'm glad to have joined a lab that applies concepts I learned in the classroom, as it made lots of classwork tangible and applicable. I cherish the "aha!" moments of intellectual delight when I learned something new in class that could help me in the lab.
Park: My research does relate to my major (NS&B) as I am specifically looking into a neurodegenerative disorder. However, it is not a topic I had a particularly complete understanding of before participating in research. When looking for labs I was specifically looking for neuroscience related subject matter as well as non-animal labs.
Has your involvement with research at Wesleyan influenced your post-graduation plans at all?
Park: Being a part of a lab definitely influenced my post-grad plans. Previously I was intending on going to graduate school for neuroscience and going into research; however, as I spend more time in a lab setting, I am realising that I don't want to pursue that. Research is interesting and important, but it's not what I want to do with the rest of my life. I'm curious about so many different areas of study that research feels somewhat limiting, that I want to be able to learn more about the field whenever I am curious. I am now considering a few alternate options instead of pursuing research.

Kulick: Because of my research I decided to stay another year at Wesleyan! I'm doing my MA here to progress my project, but afterwards I hope to work in the biotech sphere, as I find the research and development of therapeutics to be intellectually stimulating. However, I did come to Wesleyan planning to apply to medical school, which I still see happening at some point in my future. Doing research has strengthened my passion for medical science and opened my eyes to the tremendous amount of work that's required at the lab bench to develop therapeutics.