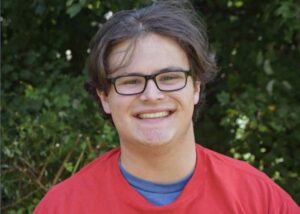 Isaac Ostrow '26 recently returned from Egypt, where he met with international climate activists and attended the 2022 UN Climate Change Conference of the Parties (COP27), thanks to support from sources that included the Robert F. Schumann Institute of the College of the Environment.
From Isaac: Thank you to my generous supporters, Wesleyan University's College of the Environment and Temple Isaiah, for making this opportunity a reality. The views I express here are mine and mine alone, and do not necessarily represent those of the Jewish Youth Climate Movement (JYCM), Hazon, Wesleyan University and/or its College of the Environment, Temple Isaiah, or any other individual, group, or entity.
Hello to all of those following my journey!