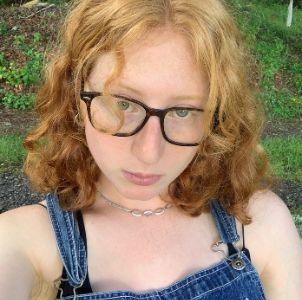 Communications intern Lia Franklin '24 is a junior majoring in environmental studies and government. She is from Brooklyn, New York, and just came back from studying abroad in Madrid. Although she is a city girl at heart, she loves hiking and spending time in nature. When she is not at the College of the Environment you can find her writing for the Argus, playing club soccer, or cooking with friends in Junior Village.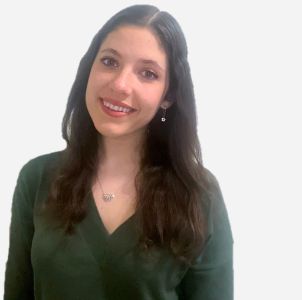 Communications intern Amanda Morris '24 is a junior from Quincy, Massachusetts. She is an environmental Ssudies and government double major, and is concentrating in international politics. Last semester she was abroad in Copenhagen, Denmark, where she had the opportunity to study Sustainable Development in Northern Europe. She enjoys theater, music, and singing with her a cappella group, Onomatopoeia!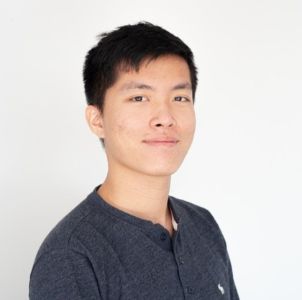 Communications intern Ken Wu '23 is a graduating senior originally from Shenzhen, China. He studied at a high school in Worcester, Massachusetts, before coming to Wesleyan. He is environmental studies and film studies major. Ken likes to work on student film productions on campus. In his spare time, he enjoys gardening, skating, and watching movies.
Laurie Kenney has been a member of the Wesleyan University community since 2014. Before joining the College of the Environment, she was a writer/editor and the editorial marketing manager in Wesleyan's Office of University Communications. Laurie's professional experience includes 20+ years in publishing, public relations, marketing, and education. Her favorite on-the-job experience: Working with Sir Roger Moore on his books, Bond on Bond: Reflections on 50 Years of James Bond Movies and One Lucky Bastard: Tales from Tinseltown. A past recipient with her daughters of a National Make a Difference Day Award and an American Red Cross Community Impact Award, Laurie is the creator of the COE's coexist logo, blog, and newsletter and the writer of Wesleyan's 2018 Telly Award-winning video short, Wes, Actually. She is currently recording her first album, every apple does go bad eventually, at Coffeehouse Studios in Middletown, CT.
Barry Chernoff is the director of the College of the Environment and The Robert F. Schumann Chair of Environmental Studies. Chernoff joined the Wesleyan faculty in 2003. He teaches courses in Environmental Studies, Tropical Ecology, Aquatic Ecosystem Conservation, and Quantitative Analysis for the departments of Biology and Earth & Environmental Sciences. Chernoff's research centers on the freshwater fishes of the Neotropical region, primarily those in South America in the Amazon. His research includes, ecology, evolutionary biology and conservation. He has also led international teams on expeditions designed to conserve large watersheds of the world, having made more than 32 expeditions in 12 countries.
In the past, Chernoff held professorial and curatorial positions at the Field Museum, University of Chicago, University of Illinois at Chicago, University of Pennsylvania, and the Academy of Natural Sciences of Philadelphia.  He holds a visiting position at Universidad Central de Venezuela.  In his "spare" time, Chernoff is the guitarist for the Mattabesset String Collective, a 5-piece acoustic ensemble playing an eclectic mix of bluegrass, blues, folk, mountain, country and rock, all in a string band style.
Malana Rogers-Bursen is the Project Coordinator for Food Security, Environmental Justice and Sustainability with the College of the Environment. Malana is a community organizer and urbanist with extensive experience in racial equity, community outreach strategies, participatory democracy, and collaborative research. Before joining the College of the Environment, she was the program coordinator and co-founder for a community center in Bern, Switzerland. She also worked at Everyday Democracy for ten years as a coach and trainer for community engagement processes. In 2015/2016, she served as an AmeriCorps VISTA with the CT Youth Food Program Alliance (formerly the CT Food Justice Youth Corps). Malana has volunteered with a number of racial justice and immigrant justice groups in the US and Switzerland, including Hartford Deportation Defense, CT Students for a Dream, Black Infinity Collective, the Alliance Against Racial Profiling, and the Racial Justice Student Collective. She has a B.A. in Political Science from Boston University and an M.A. in Critical Urbanisms from the University of Basel. Malana currently lives in Hartford, CT. She loves to sing and dance and is learning how to DJ.