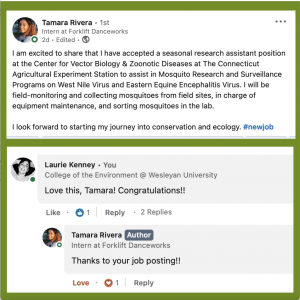 This semester, we'll be sharing an ever-updating list of eco-friendly opportunities open to our coexist community. Have an opportunity to add? Email me at lkenney01@wesleyan.edu! Check out the latest opps, below!
The Paris Institute for Advanced Study and the 2100 Foundation (France), together with the Institute for Future Studies (Sweden), have launched an international contest, open to all, regardless of nationality. The Positive Future contest asks candidates to write, draw, or even produce a short video, imagining a desirable and sustainable world in cities in the year 2100. Grand prize: 10,000 EUR. Deadline: May 31, 2021.
The Maine Geological Survey (MGS) is pleased to announce a job opening for a college-level geology student in Augusta this summer. The position, made possible by USGS National Geological and Geophysical Data Preservation Program grant, will assist with a large digital conversion project to make mining claims maps and claim file reference information digitally available. Job description here. Deadline: May 7, 2021.
Conservation International is currently recruiting for several internships and full-time positions, including current listings for an Evidence Review of Natural Climate Solutions Intern and a Wildlife Insights Business Development Intern. Contact Sebastien G. Costedoat for all the details. Various deadlines. 
From Maggie O'Donnell '19: The Climate Museum is hosting a range of advocacy and arts activities from Friday, April 16 through Earth Day, April 22. A great opportunity to help advance climate progress! Register to be a virtual volunteer here!
The Connecticut Agricultural Experiment Station in New Haven is looking to fill 13 seasonal research assistant positions at its Center for Vector Biology & Zoonotic Diseases to assist in mosquito research and surveillance programs on West Nile virus and Eastern Equine Encephalitis virus. Positions are durational from May 3 – October 29, 2021, with variable start and end dates, depending on the position and the applicant's availability. No deadline specified. Contact Philip Armstrong for more info.