October is National Bullying Prevention Month. Stand up. Speak up. Be bold. Be brave. Be you.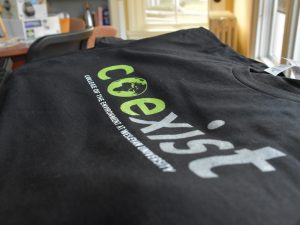 Our first-ever small-batch coexist t-shirts, handcrafted with eco-love. Made with conventionally grown cotton in a zero-waste facility, using 60% less water in production than standard tees (even higher than organic) and printed with eco-friendly inks by Middletown's own cinder + salt, our soft and stretchy coexist t-shirts are free for our current environmental studies majors with a limited quantity available for $10/each for anyone else! Email me for more info!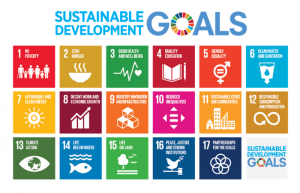 The College of the Environment is proud to announce a new partnership with the US branch of the United Nations Sustainable Development Solutions Network (SDSN). Launched in December 2018, the UN-SDSN cooperates with financial institutions, the private sector, civil society organizations, and UN agencies to effect sustainable development throughout the world.