Read below for all the good green news that's fit to print!
Congrats to our class of 2021 honors or high honors in environmental studies recipients: Sanya Bery (honors), Rebecca Lopez-Anido (high honors), Gabe Snashall (high honors), and Isabella Whiting (high honors)!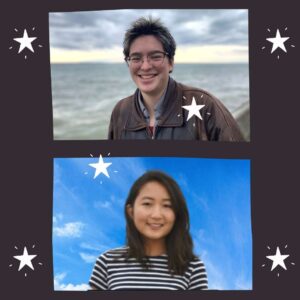 Awardees have been announced for the 2021 Robert Schumann Distinguished Student Award. Established in 2007 by a gift from the Robert Schumann Foundation, the prize is awarded to an outstanding student or students who demonstrates academic accomplishment and excellence in environmental stewardship through work at Wesleyan or the greater Middletown community. This year's honorees: Franny Lin, for her work at Long Lane Farm, and Cat Xi, for her work with the Sustainability Office and with the town of Middletown.
Helen Poulos recently published a paper on Arizona wildfires. Read more about the project in this News@Wes article!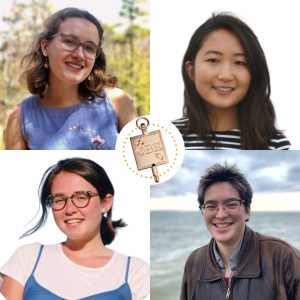 Congrats to the newest members of Wesleyan's Gamma Chapter of Phi Beta Kappa: Lizzie Edwards (ENVS & ANTH), Cat Xi (CSS, ENVS), Franny Lin (ENVS, E&ES),  Maggie O'Hanlon (ENVS, GOVT) & Cameron Scharff (ENVS, PHIL)!
Congrats to Mary Alice Haddad, John E. Andrus Professor of Government, chair of East Asian Studies and professor of Environmental Studies, on her new book: Effective Advocacy: Lessons from East Asia's Environmentalists (MIT Press). From the publisher: How did environmental activists succeed in countries that favor business interests and are generally hostile to citizen-based advocacy? In Effective Advocacy, Haddad identifies and describes, with examples, five of the most effective advocacy strategies used by environmentalists in East Asia: cultivate policy access, make it work locally, make it work for business, engage the heart, and think outside the box.
Earlier this semester, Wesleyan welcomed Rhiana Gunn-Wright, co-architect of the Green New Deal, for a virtual interactive discussion about political organizing and the formation of the progressive climate proposal. Read all about the event, co-sponsored by the COE, in the Wesleyan Argus.
Congrats to Gabe Snashall '21 and Helen Poulos, adjunct assistant professor of environmental studies,  co-authors of Oreos versus Orangutans: The need for sustainability transformations and non-hierarchical polycentric governance in the global palm oil industry. The manuscript has been officially accepted for publication in Forests, a peer-reviewed open access journal of forestry and forest ecology published monthly online by MDPI. Read more about the paper and its co-authors in News@Wes!
Congrats to the 25+ students in Fred Cohan's BIO173/ENVS260 course,  Global Change and Infectious Disease, who earned extra credit for having their essays on infectious disease prevention and COVID-19 published in news outlets nationwide! Fred will teach the course again in fall 2021. Read all about the students an their essays here!
Helen Poulos and Barry Chernoff are contributors of a chapter to Renewing Our Rivers:  Stream Corridor Restoration in Dryland Regions, edited by Mark K Briggs and W.R. Osterkamp (University of Arizona Press). The book provides stream restoration practitioners the main steps to develop successful and viable stream restoration projects that last. Ecologists, geomorphologists, and hydrologists from dryland regions of Australia, Mexico, and the U.S. share case studies and key lessons learned for successful restoration and renewal of our most vital resource.
Rosemary Ostfeld '10 was honored by Connecticut magazine as one of 40 under 40 of the class of 2021! A visiting assistant professor of environmental studies and public policy here at Wes,  Rosemary teaches ENVS344 RenewableEnergy and Negative Emission Technologies, ENVS282 Sustainable Agriculture and Food Systems, ENVS197 Intro to Environmental Studies, and CSPL239 Startup Incubator, as well as ENVS125 Community Gardening. She is also the founder of Healthy PlanEat, a service connecting communities to local  farms to provide healthy and sustainable food to all!